Resources
Saint Louis University Case Study
Saint Louis University (SLU) turned to AWS to enable their research teams and developers to innovate faster. The Research Computing Group (RCG) at SLU is spearheading their modernizing efforts. To accelerate their cloud journey SLU was looking for self-service provisioning, simplified access controls, operations ready environment set up for different research teams and automating routine cloud operations. SLU also wanted to bring in security and compliance adherence to the newly provisioned environments, control costs and provide the users permission to manage on-going operations for their AWS resources and cloud environments. However, they started their cloud journey, SLU and RCG did not have AWS expertise.
MontyCloud DAY2™ helps SLU reduce their total cost of cloud operations and is rapidly advancing AWS cloud consumption without needing cloud experts. The SLU team started with migration of a website to AWS. In about a year they are operating three applications including HPC on-demand for their researchers, eLabsFTW – a serverless application for project management & tracking and a big data analytics application. The SLU team has not added additional headcount as they advance their AWS adoption.
SLU used MontyCloud DAY2™ to –
Standardize on- demand deployment of research environments, thus helping researchers save time as the need for ongoing support from the IT team was reduced.
Deploy central governance policies and enforce compliance centrally.
Use S3 & CloudFront for a serverless architecture. This eliminated the single point of failure thus addressing redundancy & failure concerns.
Implement GitHub Actions based CI/CD pipeline for easy maintenance. This helped developers make changes faster as they are automatically checked, validated & deployed into production.
With MontyCloud DAY2™ (DAY2™), St. Louis University empowered their developers and researchers to provision complex cloud environments for AWS high performance computing (HPC) environments, parallel clusters, static websites and other serverless applications, without their teams needing to learn
cloud operations.
Standardized deployments and enabled self-service provisioning that helped researchers save 30% productive time.
2x acceleration in cloud consumption for AWS HPC, Parallel Cluster and Serverless Applications.
Zero net addition of specialized cloud talent or tools, with DAY2™ automating routine cloud operations.
40-70% cost savings compared to previous solutions.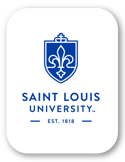 St. Louis, MO
Madrid, Spain
SLU is a 200-year-old university, with 2 campuses, St. Louis, MO and Madrid, Spain. They support over 2,100 faculty and 1,300 research staff with cloud infrastructure and technology solutions.
VOICE OF THE CUSTOMER
"We went from 0 to 5 applications in the cloud and our team now consumes complex workloads powered by parallel computing and High-performance compute clusters without needing to be trained in cloud operations. Our researchers and developers are more productive without having to be trained in cloud operations. MontyCloud's solution has increased our comfort levels in enabling self-service provisioning and helped us automate our Cloud operations. This has helped us accelerate our innovation."
MAUREEN DONLIN
Director | St. Louis University